Reach For The Pie: a fundraising story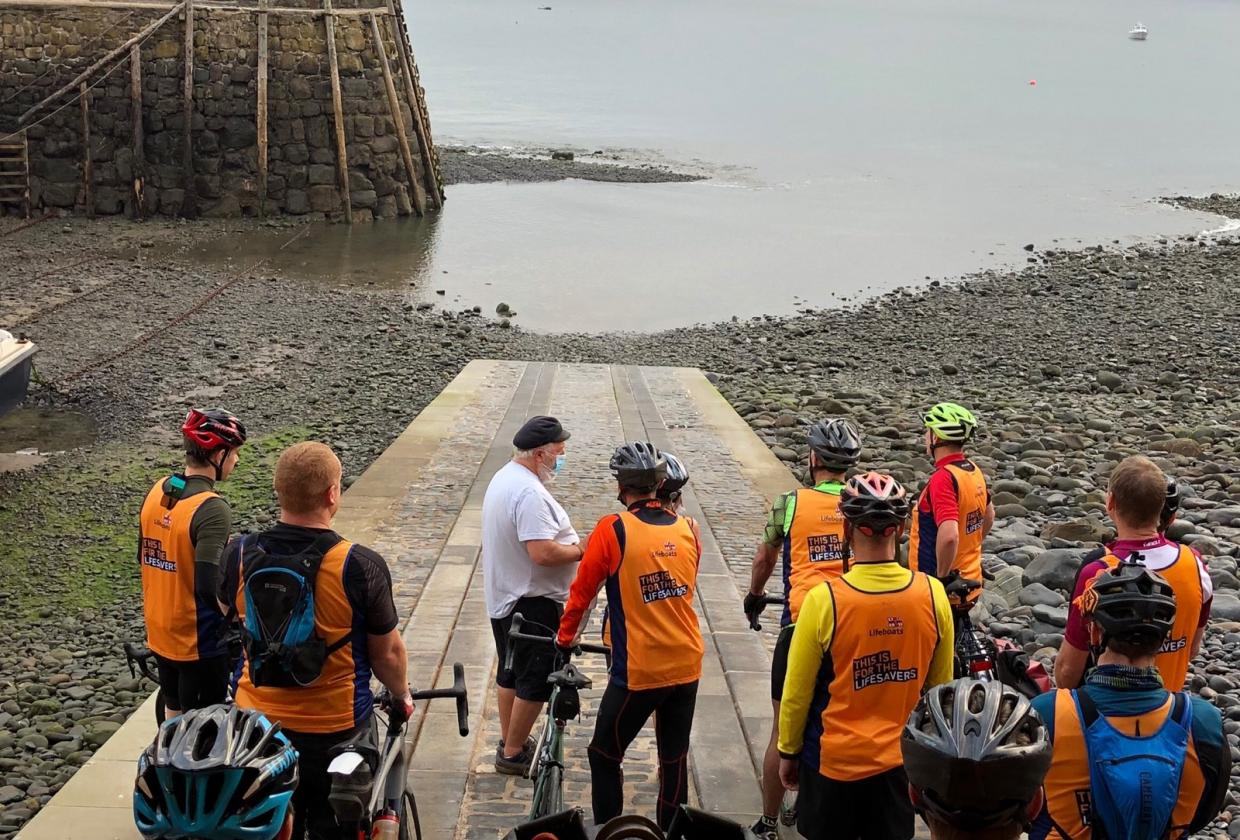 Our fundraiser Mat, based at GCHQ, shares his story of organising an event to raise money for the Lifeboat Fund. 
During lockdown back in January 2021, an idea was shared with Jeremy Fleming (the current Lifeboat Fund Fundraising Chair) that could offer staff and families a day out as soon as conditions would permit. It would need to be something under our control, would require buy-in from staff and local businesses with minimum detail in return, and the minor problem of a large open venue. 
A local airport shared our vision and offered their site and assistance, and over the coming months a day took shape that would offer something for just about everyone. A family picnic, live music, real Cotswold ale, classic cars, vintage aircraft, a show and tell by our GCHQ history team, cycling, a raffle for some sought after prizes, and a few unpublished surprises. 'Reach For The Pie' picnic, a play with words on the film Reach For The Sky, the story of Douglas Bader and his determination to join the Royal Air Force despite having lost both legs in a flying accident. Maybe we too could be a little ambitious and ask for a Spitfire? So we did, and the RAF said yes.
Over 450 people attended on the day. The weather wasn't perfect but it didn't rain. More importantly, for many this was the first time in months that families and staff shared a day out. It delivered an intimate safe event, it demonstrated the best of British, a step back to normality, provided seemingly unlimited chocolate as the organisers gave away over 2000 bars, and took 10 lucky winners to the sky for flight experiences over the Severn Bridge and the Cotswolds. The day raised just shy of £2.7k for The Lifeboat Fund – and we have plans for 2022.
In parallel, discussion of ideas for 'Reach for the Pie' spawned a sister event at GCHQ Bude which culminated in thirteen cyclists riding a 100 kilometre-plus countryside route in fine September weather. They started at the RNLI station at Clovelly, and were met by Dan, the Deputy Launch Authority Officer. The team broke for lunch at GCHQ Bude's site, and completed the ride at the RNLI station in Bude nine hours after starting, a timescale which included the various breaks. On a fairly hilly course the total climb in the day was just over 1500 metres, higher than Ben Nevis !
This event exceeded its initial fund-raising target and will total more than £1.5k for The Lifeboat Fund.